Compared with the traditional sphygmomanometer, the electronic sphygmomanometer is simple to operate, convenient to use, and designed to be accurate and stable. It is suitable for the elderly or patients to monitor blood pressure and clinical medical examination at any time. The sphygmomanometer chip is designed with temperature compensation circuit, which optimizes the control calculation method of blood pressure measurement and improves the accuracy and stability of the system. The sphygmomanometer is portable and easy to use by selecting devices with low power consumption, compact system architecture and user-friendly software design.
Based on the product design concept, advanced signal processing technology and intelligent control technology are adopted to eliminate noise interference and nonlinear distortion in pulse extraction, improving the accuracy and stability of blood pressure measurement.
1. Selection of microprocessors
The sphygmomanometer chip is the brain of the whole system, which can monitor and process the system, and adjust the hardware parameters by judging the measurement results. The system can automatically adjust its working state and has considerable intelligence.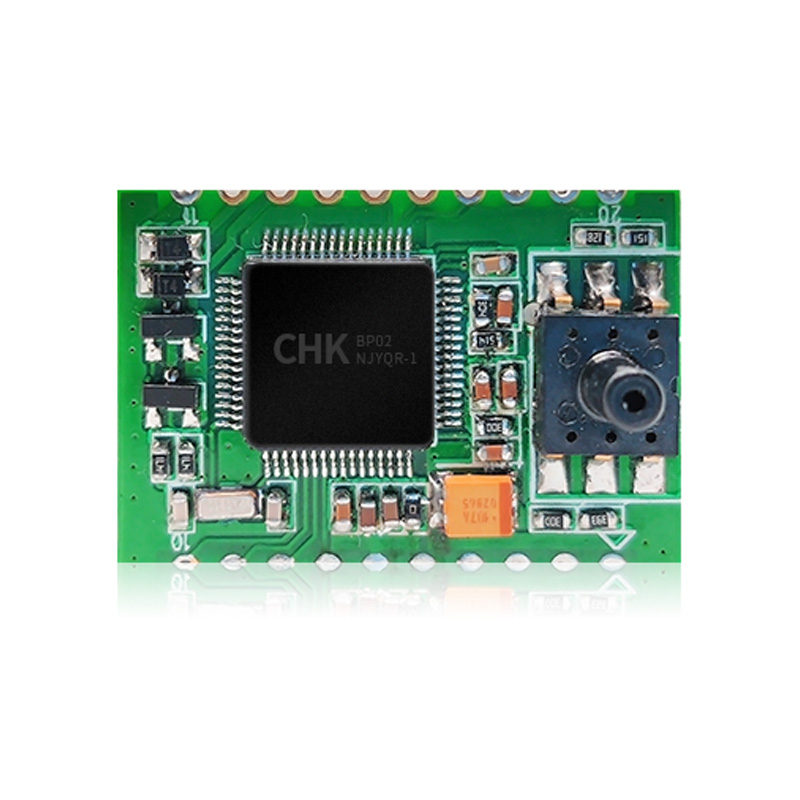 2. Design of Filter Circuit
During the blood pressure measurement process, the signal output by the sensor is weak and mixed with high-frequency noise. If the circuit design is not reasonable, weak signals will be submerged by noise. Therefore, in amplifier circuits, there should be corresponding noise filtering or suppression circuits.
4. Design of Charging and Discharging Control Circuit
The charging and discharging circuit is also an important factor affecting measurement accuracy, and how to control the charging and discharging valves is the key to obtaining measurement results. In the measurement process, the sphygmomanometer chip is used to control the inflation and deflation rate, and the action of the inflation valve and the deflation valve is controlled according to the pressure, which can control the inflation and deflation rate and monitor the operation of the entire system.
During the inflation process, it is possible to inflate slightly and quickly, estimate systolic and diastolic blood pressure, and calculate the deflation rate. When the value is reached, stop inflating and start slowly deflating at a uniform rate. During the deflation process, constantly monitor the pressure on the blood pressure cuff to maintain a constant rate of deflation. When the pressure is less than 20 millimeters of mercury, immediately open the vent valve.
The sphygmomanometer chip measurement system needs calibration, and the software system has a special pressure calibration program to help debug the debugger. Through a series of analysis, research, and improvement, the system design can meet the measurement requirements.