The overall design of the intelligent sphygmomanometer is mainly to upload the measurement data of the traditional sphygmomanometer to the cloud using wireless communication, so that users of the sphygmomanometer and their relatives and friends can see the measurement data of users anytime, anywhere. The historical data stored in the cloud can be statistically analyzed to better understand and track the health status of users.
1. Remote monitoring and quick feedback of measurement results.
Parents measure blood pressure at home, and each data is immediately uploaded to the cloud through wireless communication and synchronized in real-time to your phone. You can also invite other family members to participate in parents' health management, achieving sharing among family members. Wherever you are, always following is the best company.
2. Intelligent analysis and customized health reports.
Long term blood pressure data can help doctors follow up and analyze, but handwritten records are easily forgotten and lost. The intelligent sphygmomanometer supports data storage, and each measurement result will be automatically uploaded to the cloud. Support the upload of health management data and remote data transmission. The series of product networks enable bidirectional communication with the central monitoring system, suitable for families, hospitals, clinics, emergency transfer, community medical institutions, health management centers, etc.
3. Comprehensive technology and diversified health value.
Touching electrocardiogram measurement technology, accurate electrocardiogram graphics, can be measured anytime and anywhere, capturing every meaningful reference information. Continuous monitoring of oxygen saturation and pulse rate can keep abreast of your physical condition and provide reference indicators for your study, work and exercise status.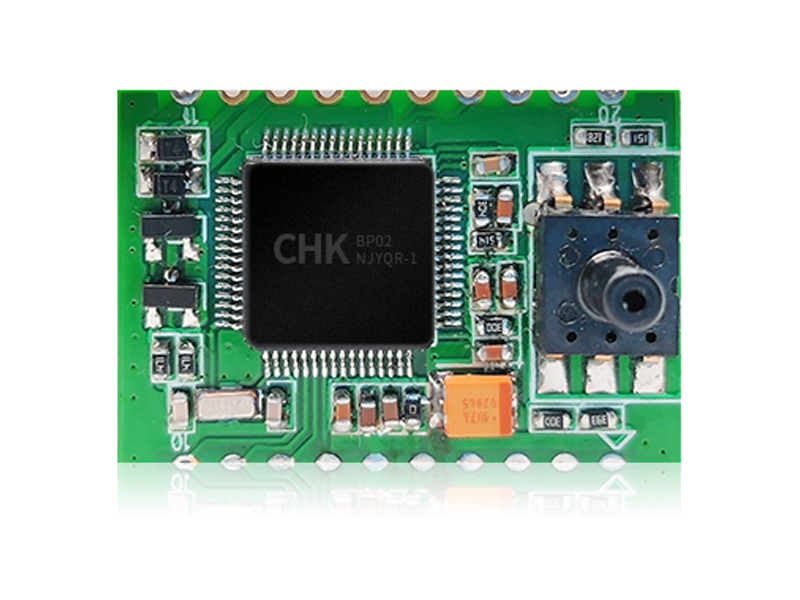 Intelligent sphygmomanometer is a convenient and feasible medical device developed by using modern electronic technology and the principle of indirect blood pressure measurement. The principle is to indirectly measure blood pressure through oscillography, perceive pulse wave information, and obtain systolic and diastolic blood pressure data through a series of complex transformations and calculations.
In the process of deflation, the blood flow of the arm artery gradually returned to normal from completely blocked, and the pulse signal of the brachial artery started from zero, showing a trend of first increasing and then decreasing. The amplitude of this pulse signal is very weak, but it can be sensed and amplified by the pressure sensor of the sphygmomanometer, and a wrapping line can be obtained according to the changes of cuff pressure and pulse amplitude.
The intelligent sphygmomanometer has arm type, wrist type, wrist type and finger sleeve type. At present, the arm type intelligent sphygmomanometer is generally recognized, and the measured value is brachial artery blood pressure. In fact, wrist measurement is "wrist pulse pressure value", but for people with wrist type intelligent sphygmomanometer, personal observation is also feasible. The finger cuff sphygmomanometer has not been used yet.