Many people have been asking me,SOC chip of sphygmomanometerWhat is it? Today, we will introduce in detail the customized specifications in 2009 and the introduction of the first generation SOC chip CHK BP01 dedicated to electronic sphygmomanometer in the industry, which breaks the tradition of the original discrete component sphygmomanometer solution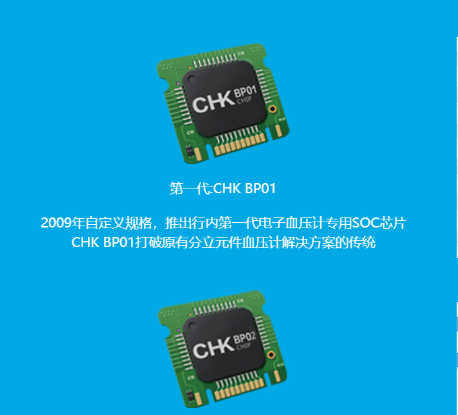 In 2014, it launched the second generation SOC chip CHK BP02 for electronic sphygmomanometer with built-in high-speed 20Bit 2A analog-to-digital converter (ADC) and programmable gain amplifier (PGA) 1X 128X. operational amplifier (OP) in cooperation with the original chip manufacturer. Upgrading from hardware filtering to software filtering to improve measurement accuracy.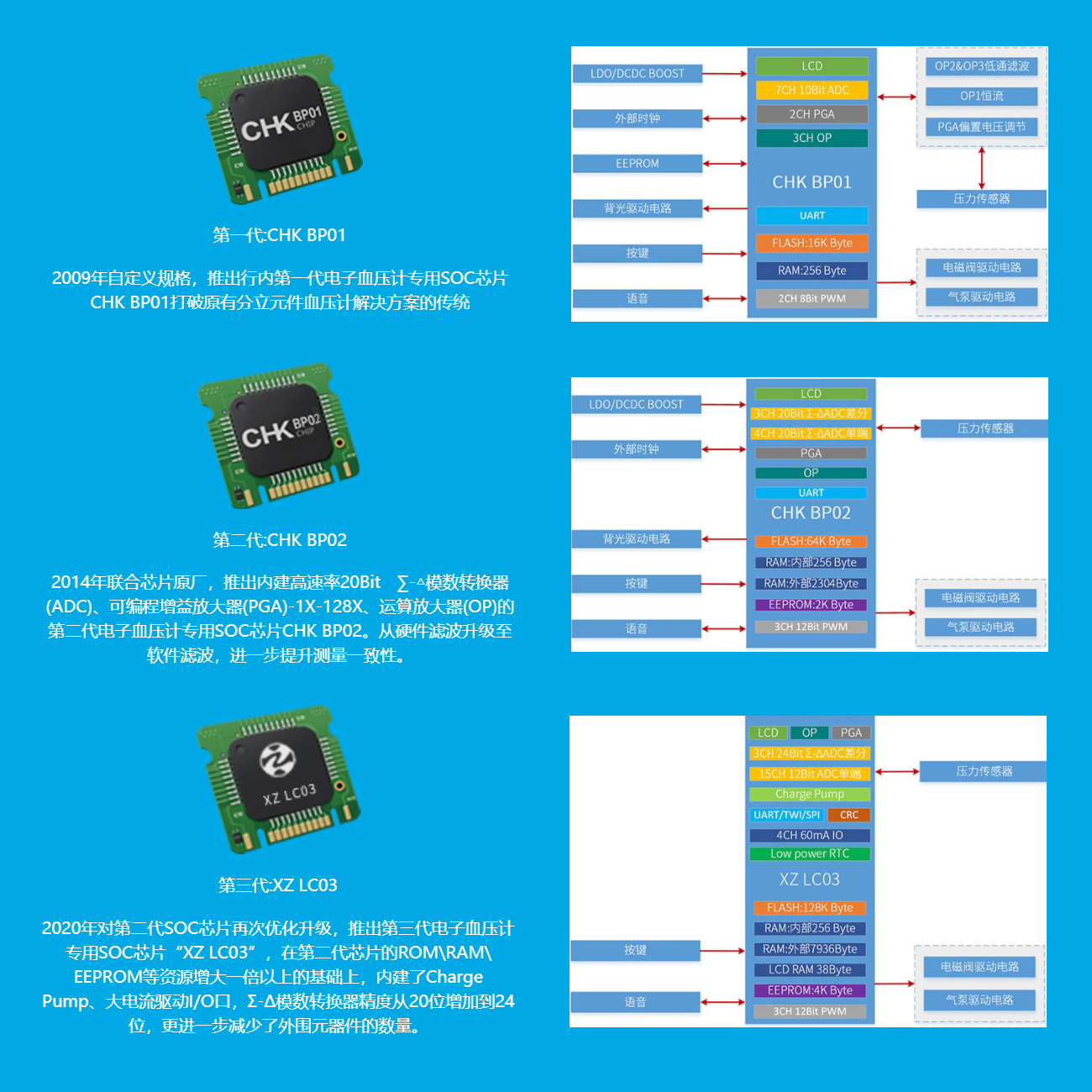 In 2020, the second generation SOC chip will be optimized and upgraded again, and the third generation electronic sphygmomanometer dedicated SOC chip "XZ LCO3" will be launched. On the basis of more than doubling the ROMRAM EEPROM and other resources of the second generation chip, ChargePump and high current drive I/O ports will be built in, and the precision of E 0 analog-to-digital converter will be increased from 20 bits to 24 bits, further reducing the number of peripheral components.