In modern society, people's pace of life and dietary habits have undergone significant changes, and blood pressure has become an increasingly important health issue. Since blood pressure usually increases with the age of people, middle-aged and elderly people are the people with frequent blood pressure problems, which is why we always see that sphygmomanometer sell better among the elderly. As hypertension has become one of the diseases endangering the health of modern people, sphygmomanometer has become a more and more common device. Like many smart home devices, it has become the daily equipment of many familiesBlood pressure measurement moduleWhat are its characteristics.
Convenience is the characteristic of intelligent sphygmomanometer. Just like a watch sphygmomanometer, it can be worn on your body for a long time as a watch to monitor your blood pressure changes at any time. If there is a problem, the user will be notified of abnormal blood pressure through flashing lights and vibrations. Nowadays, many intelligent wearable products incorporate blood pressure monitoring into their functions, which precisely demonstrates the widespread concern for blood pressure from the opposite side.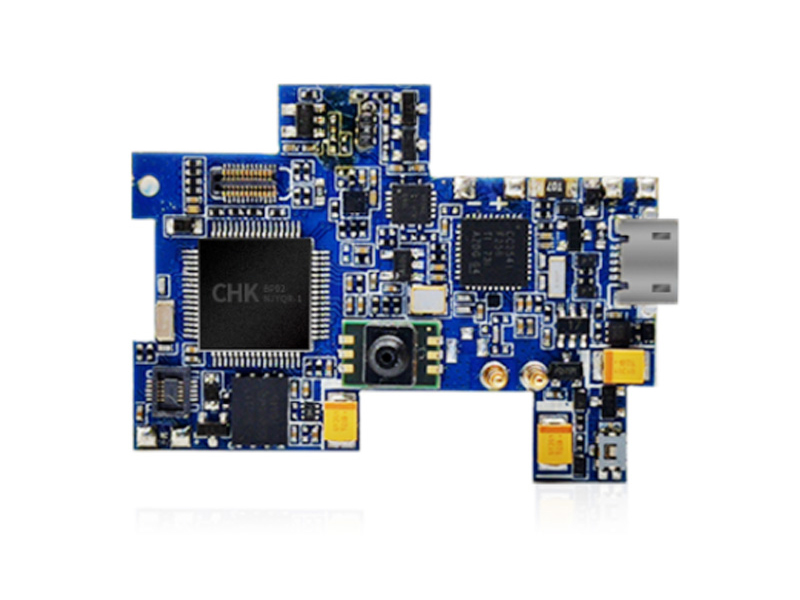 Unlike changes in home blood pressure monitoring and intelligent wearability, medical blood pressure detectors are digitized and intelligent. Even in terms of detection range, it is no longer limited to the blood pressure value of the human body. It can use three mainstream detection technologies to complete the detection of arteries and veins, and has wide clinical applications, including atherosclerosis, arterial embolism, vasculitis, venous valve function detection, exercise load test, reactive congestion test, etc. When used in conjunction with technologies such as color Doppler ultrasound, it can provide doctors with more diagnostic basis.
The application of the blood pressure measurement module in the sphygmomanometer is reflected in the central control terminal. Compared with the traditional sphygmomanometer, the intelligent terminal has made great changes in touch display, data analysis, detection software upgrade, detection range, etc. With more external interface settings, sphygmomanometer can expand more application scenarios, save detection time and improve work efficiency. The networking function can directly transmit detection data to various network systems in the hospital, eliminating the need for separate transmission to a PC, effectively saving time. Human-computer interaction, touch screen operation, storage, editing, printing, with built-in storage space, which can store measurement data for a day, making it easy to query measurement results.
The application of blood pressure measurement module in sphygmomanometer has changed the traditional blood pressure detection, not only expanding the blood pressure and related detection range, but also making blood pressure detection explain more problems. Blood pressure is closely related to human health, and daily monitoring and testing requirements also vary greatly.