Each department:
According to the national statutory holiday arrangements and the actual situation of the company, the company's Spring Festival holiday schedule for 2022 is as follows:
1、 The holiday period is from January 27, 2022 to February 8, 2022, with a total of 13 days off.
1. On January 30th, February 7th, and February 8th, a unified arrangement of 3 days of annual leave for 2022 will be made.
2. Adjust from January 27th, January 28th, and January 29th to January 23rd, February 12th, and February 19th,
A total of 3 days of compensatory leave.
3. On February 9th (the ninth day of the lunar calendar), I will start working normally.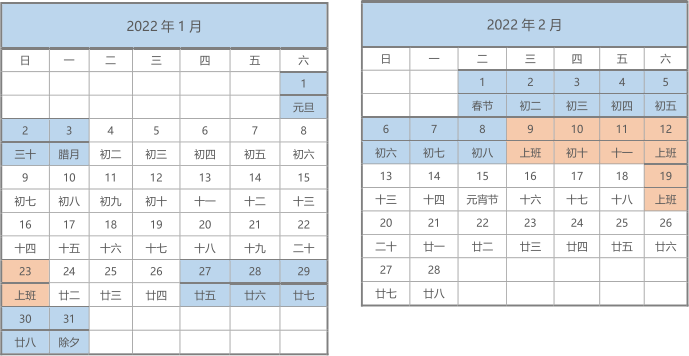 3、 Precautions during holidays:
1. Please properly arrange duty, safety, security and other work for each department.
2. Please ensure that all department heads and safety management personnel ensure that their phones are turned on and that they work normally during holidays,
When encountering major emergencies, timely report and handle them properly.